Gox7 is popular for it's textured effect color coating among car enthusiast, as the product's unique feature is being able to withstand high heat, you can see creative applicators' work using Gox7 products in the cars at Auto Show, Auto Saloon and the under the bonnet of performance cars.
It comes in bottle of aerosol cans, so anyone that has experience working with aerosol can spray paint will be able to apply the colors on the areas they like.
The manufacturer do provide product data sheet, safety data sheet and video tutorials. They have also indicated that the coating is made using Japanese formulation, so you can buy with confidence.
Here are some of Gox7 popular choices: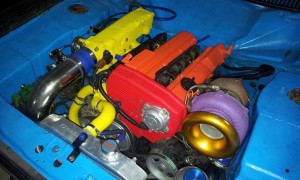 AW78 Automotive Wrinkle Finish Paint
Provide "wrinkle-like" effects
Suitable for metal, plastic, glass and wooden surface
Usually used on engine top cover, brake caliper or dashboard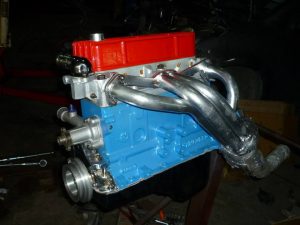 AB73 High Heat Resistance Paint
Provide high heat resistance (non-texture effect) coating (up to 350°C)
Popular applications are brake calipers, brake drum and exhaust system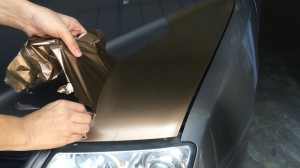 GX76 MagicSkin Automotive Peelable Film
Provide the ability to be peeled off from applied surface
Provide "extra" protection to factory-painted surface
Weatherproof, waterproof and chemical proof**
Enable unlimited applications and changing of colors without affecting expensive original factory color.